overview
Intelligent Wall Switch System for RGB & Tunable White Dimming Control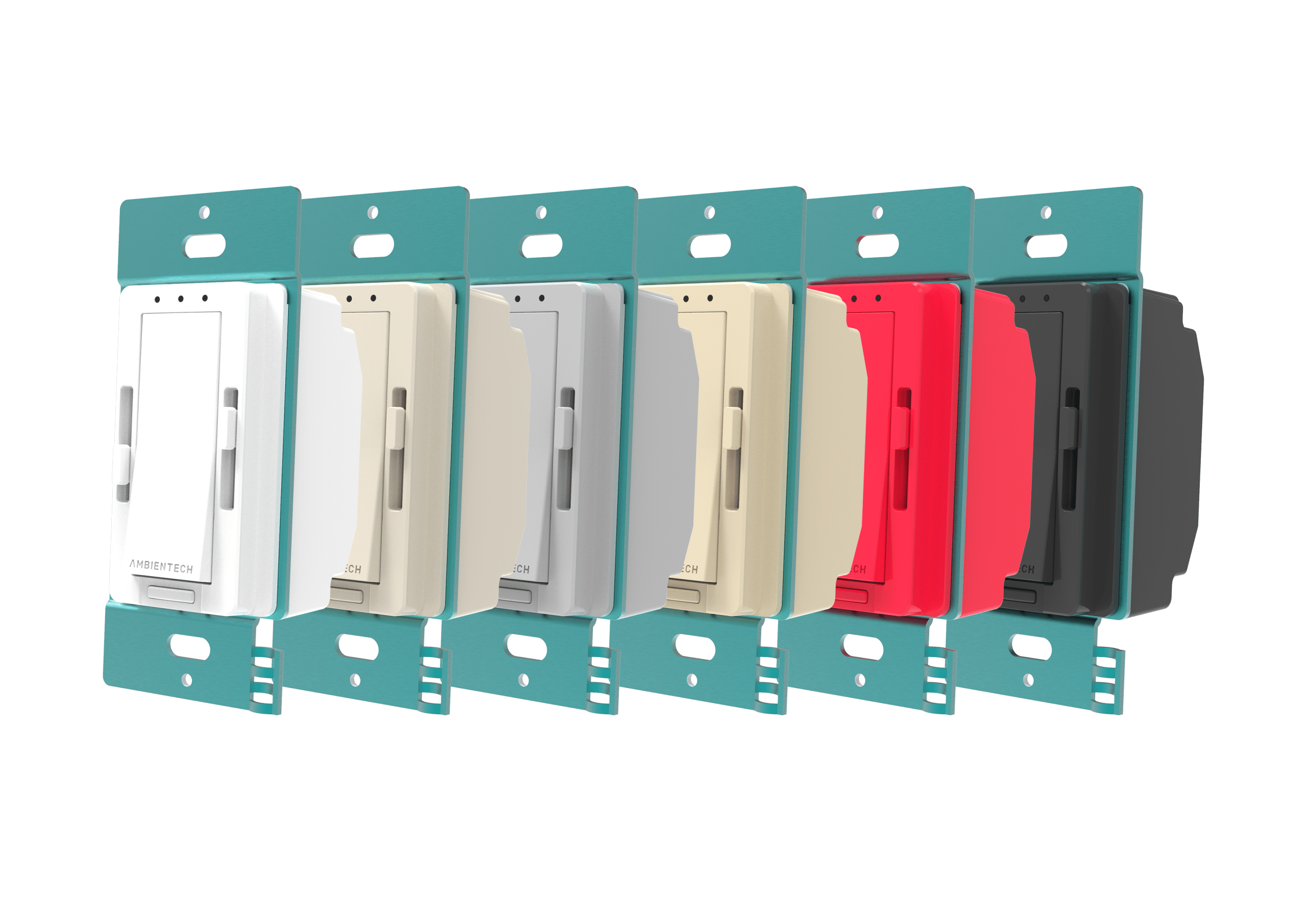 Introducing the Cyan RGBCW Multi Gang Wall Switch - the ultimate wall control solution in the market. This innovative device combines RGB and Tunable White capabilities. Notably, it is the only wall switch that complies with the new NEC regulations, which prohibit the use of battery power as a power source.

By utilizing a wireless signal between the wall switch and the DriveTone LED Driver, the Cyan RGBCW Wall Switch offers unparalleled convenience. Its installation process is as simple as that of a standard wall switch, using the same wire set - thereby reducing labor time and installation costs. With its cutting-edge smart lighting technology, it propels spaces into the future of design, power, and control.

Designed to seamlessly match the style of your existing switches, the Cyan RGBCW Wall Switch is available in a Multi Gang version. Its complete solution approach ensures a familiar installation process and precise performance, eliminating unnecessary components and compatibility issues.

Setting up the Cyan RGBCW Wall Switch is effortless, thanks to its automatic pairing feature activated by a simple switch-on. Once paired, you can easily configure the ideal lighting to complement any moment and enhance your space. Furthermore, the Cyan RGBCW Wall Switch comes with a color-matching faceplate, providing a comprehensive and cohesive aesthetic. It is UL approved under the 1472 standard, incorporates a built-in relay, and requires no additional safety devices.





Key Features
RGB and Full Tunable White Capabilities

NEC New Regulation Compliant - Hardwired Operation: Battery Free Assurance

Two Independent Slides to Your Personalized Ambience

No Additional Wires or Components - Same Wire Set as a Standard Dimmer Switch

Personalized, Flexible Lighting

Flicker-Free Dimmer - Down to 0.1%

Classic Design to Match Your Existing Style Switches

Automatic Pairing by Turning On the Switch

Power Failure Memory