How Lighting Affects Your Mood
Light and mood, while seemingly unrelated on the surface, have a deeply rooted relationship that can be the deciding factor for whether we spend our days walking on sunshine or consumed by sorrows due to winter blues. It's no coincidence that the two analogies use light and color (tunable white), as both have a direct effect on our emotions, and the more research is conducted, the more conscious and aware we become of how both the lack and excess of light can impact our physical, mental, and emotional well-being.
While most of us don't place much emphasis on the way light affects our well-being, learning how different light factors directly impact our well-being can help you curate your home and work lighting to optimize your productivity, comfort, and well-being. Below are the different ways lighting affects your mood.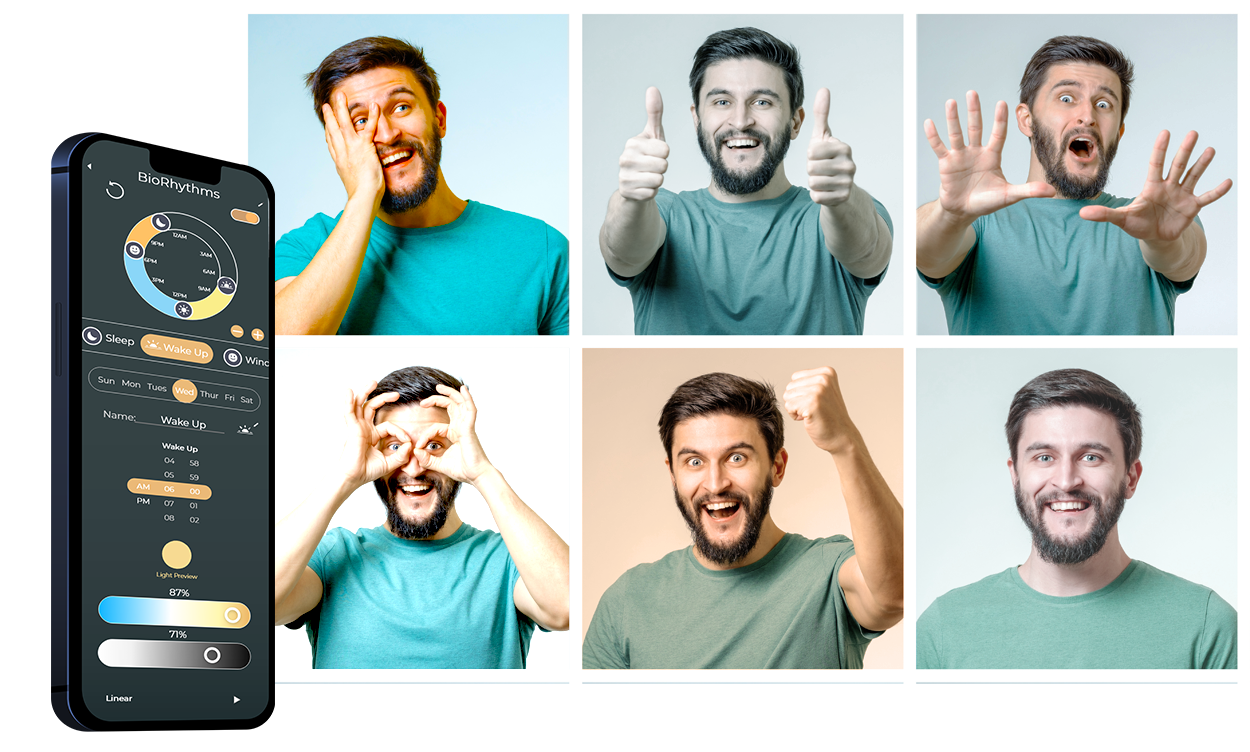 Light Factors That Influence Emotions
Our brain recognizes three distinct factors when it comes to light; various combinations of these characteristics result in specific reactions in the body. It is all a part of the body's natural clock, also known as the circadian rhythm.
The color (tunable white), intensity, and saturation of light are the three factors that directly influence the synchronization of your body processes to the natural sleep-wake cycle. The circadian cycle relies on light absorption to control sleep, wakefulness, body temperature, mood, digestion, and cell renewal in your body; therefore, understanding how these three factors influence the circadian rhythm is key to living a balanced life.
Bright Light Heightens Emotions
Similar to how shining a light on an object makes it more defined, so do our feelings and emotions when placed under a bright light. According to a study conducted by the University of Toronto, bright light intensifies the emotional reaction we have to a stimulus. Both positive and negative emotions are heightened, impacting our logic and decision-making skills.
A sufficient amount of bright light can help you feel more confident and decisive, while an excess of bright light can exaggerate the feelings of anxiousness and stress. To ensure that you're benefiting from the bright light without amplifying the negative emotions, it's crucial to maintain a healthy balance, especially in places that require decision-making, such as a work office.