overview
DimTone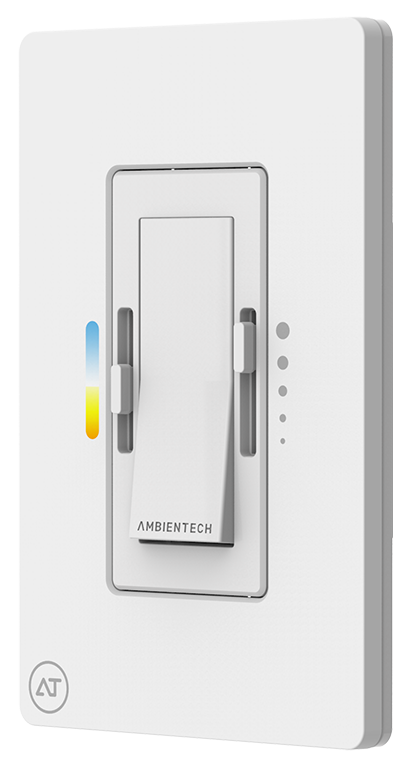 You deserve more than standard lighting. DimTone provides your choice of color temperature, and your choice of light intensity. Transform any space by simply playing with two independent slides to your personal tones. The right slider will dim your light, flicker free, down to full darkness, and the left slider will adjust the lighting from warm to cool white.

Utilizing a wireless signal between the wall switch and the DriveTone LED Driver, DimTone offers wireless comfort. It requires only the same wire set as a standard wall dimmer, reducing labor time and installation cost.

DimTone is especially suited for residential, retail and small commercial applications. Its smart lighting technology fast-forwards your space into the future of design, power and control. DimTone was designed to match the style of your existing switches. With its complete solution approach, it delivers a familiar installation and precise performance, eliminating unnecessary components and compatibility issues.

DimTone performs automatic pairing, by just turning on the switch. Once paired, you can start setting up the right lighting to match the moment and bring out the best in your space. DimTone package is all-inclusive with a color matching faceplate. UL approved under 1472 standard, it offers a built-in relay and requires no additional safety devices.




Key Features
Two Independent Slides to Your Personal Tones

No Additional Wires or Components - Same Wire Set as a Standard Dimmer Switch

Personalized, Flexible Lighting

Flicker-Free Dimmer - Down to 0.1%

Classic Design to Match Your Existing Style Switches

Automatic Pairing by Turning On the Switch

Complete, Standard-Compliant Solution

Power Failure Memory